Loungewear has changed the landscape of indoor and outdoor fashion. A cross between sleepwear and athleisure, loungewear is the ultimate must-have if you want sheer comfort, without sacrificing your personal style.
A casual, everyday wear, loungewear has inspired brands and fashionistas alike to revolutionize this comfy, cozy wear so that dressing up for the couch, for the bed, for a Zoom meeting— and even a quick dash to the deli— is fun.
What is Loungewear?
Loungewear is clothing that is somewhere between pajamas and sportswear. It is comfortable, slightly loose, but cut in a way that is stylish. Basically, it's something that you'd wear at home to get cozy, but would still look presentable in public.
Loungewear vs Sleepwear vs Activewear
Sleepwear
Sleepwear is designed to make you sleep better and is worn only inside the bedroom or in the privacy of your home. Fabric for sleepwear is usually cotton, fleece, flannel, Supima, or knit, and are usually brightly colored with fun prints. 
Activewear
Activewear is designed only for sweating it out— sports and exercise. The chief fabric for activewear is polyester (plastic cloth), so it doesn't absorb your sweat. Plus, it's wrinkle-free and durable.
Loungewear
Loungewear is not restricted to the bed and home, and it leans toward neutral colors. Fabric for loungewear can be cotton, wool, silk, knit, wove, flannel, or spandex. It frees you from tight-fitting or stuffy clothes, yet it looks sophisticated. While you can sleep in your loungewear, you can't work out in them.
Loungewear: The Trend
There are various types of loungewear (we'll get to that in a bit). And the trend is all about mixing and matching your loungewear items with just about anything your heart desires. You can wear 100% loungewear— or pair them with jeans, a coat, stilettos, or even a leather jacket. 
Washable silk dress (a type of loungewear) is one huge loungewear trend nowadays. Appropriately accessorized, this silk slip dress is being worn practically everywhere— from an office meeting to a romantic formal date.
Types of Loungewear
Here are some of the most popular loungewear clothing available everywhere. They are designed for the fashionable and discerning woman, who want comfort, style, and sophistication.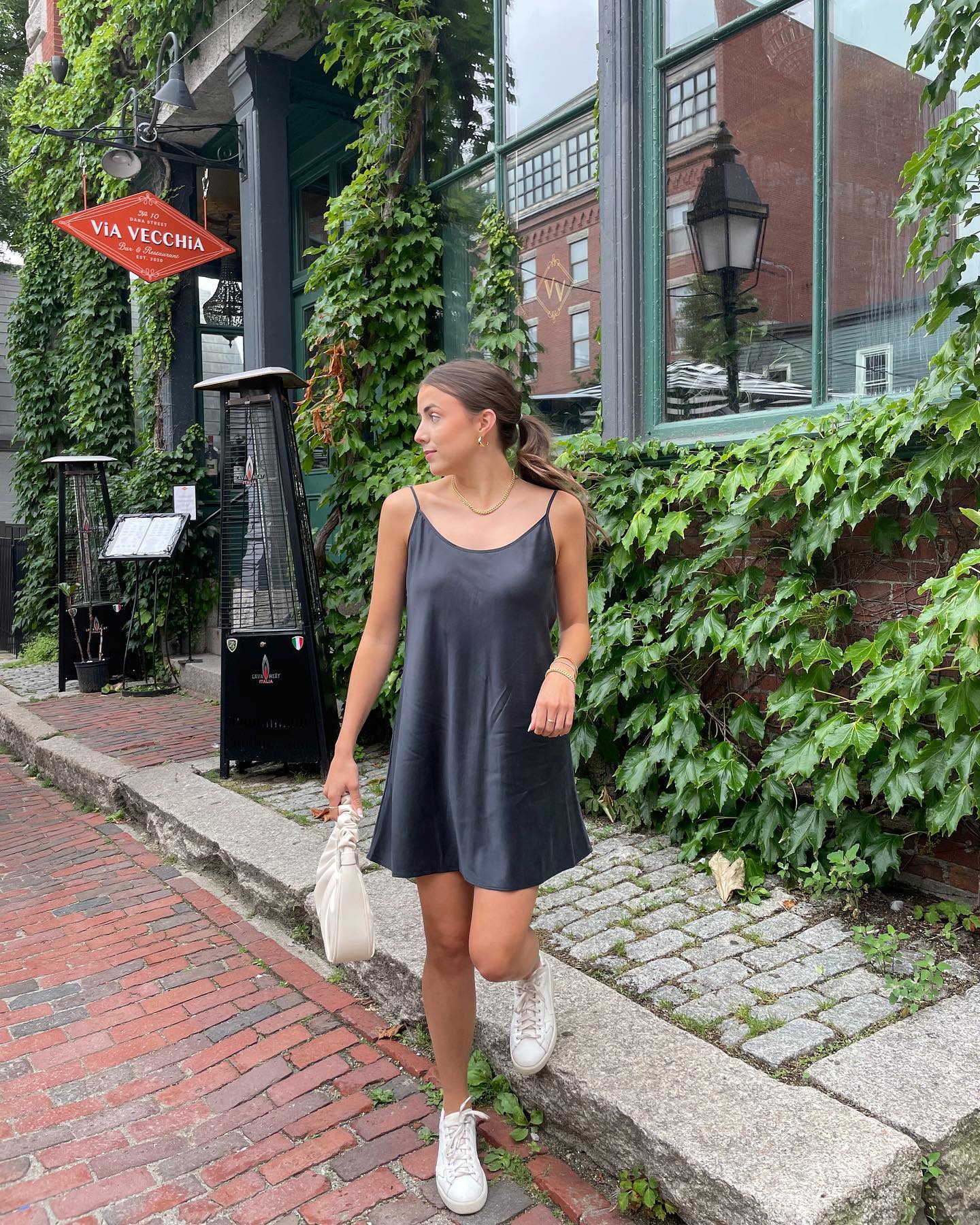 @oliviarobichaud  
1. Washable Silk Dress
This is the comeback of the 1990s slip dress, which celebrities obsessively wore on the red carpet or when strutting down the streets of New York with a fancy cup of coffee in one hand, shades, and paparazzis surrounding them.  
Made of silk, the washable silk dress is a versatile loungewear. You can have crazy fun with it by pairing it with denim shorts or combat boots— anything that suits your fashion flair.
Our washable silk sleep dress, which comes in ruby or black, is breathable, luxurious and easily washable. It is crafted for a heavenly sleep— at the same time a hip clothing item for mixing and matching.
Take a look at 21 Ways to Wear Your Washable Silk Dress Indoors And Outdoors for more inspiration on how to wear your washable silk dress loungewear piece. 
 2. Hoodies
The hoodie has become trendy loungewear. You can wear it to laze around the house on a Sunday, binge-watching your favorite series— or pair it with a sassy red leather skirt, or with a plaid skirt and knee-high boots, for a hot date.
Our Cosset Zip Hoodie, with its ethereally soft fabric, provides comfort at its finest. In caviar black, prosecco rose, denim blue, or oat, this two-pocket zip sweater with a hood can be worn with a blazer, skinny jeans, and heels for that client meeting— or with simple denims or shorts for a quick errand.
Our hooded poncho, on the other hand, is so soft you can fall asleep easily in it. It's the ultimate couch wear— but also something you can wear to the mall paired with sexy leather pants and ankle boots; or skinny jeans and flip flops.
3. Jumpsuits
The loungewear jumpsuit has become a staple during our lockdown days. Now that we are gradually easing back into the outside world, we just can't get separated from it. Who says we have to?
Jumpsuits are now a raging trend— an iconic loungewear piece that can make you look so put together. Pair it combat boots, low-heeled pumps, or a pair of Converse, it can be your outdoor wear in the chilly months of autumn.
Sure, you have to take it all off in the loo, but style and comfort trump any form of inconvenience. This cozy stay-at-home attire is now being worn for leisurely walks in the park, a short trip to the coffee shop, or for walking the dog. For a party mode, you can throw in a denim jacket and some gold hoops.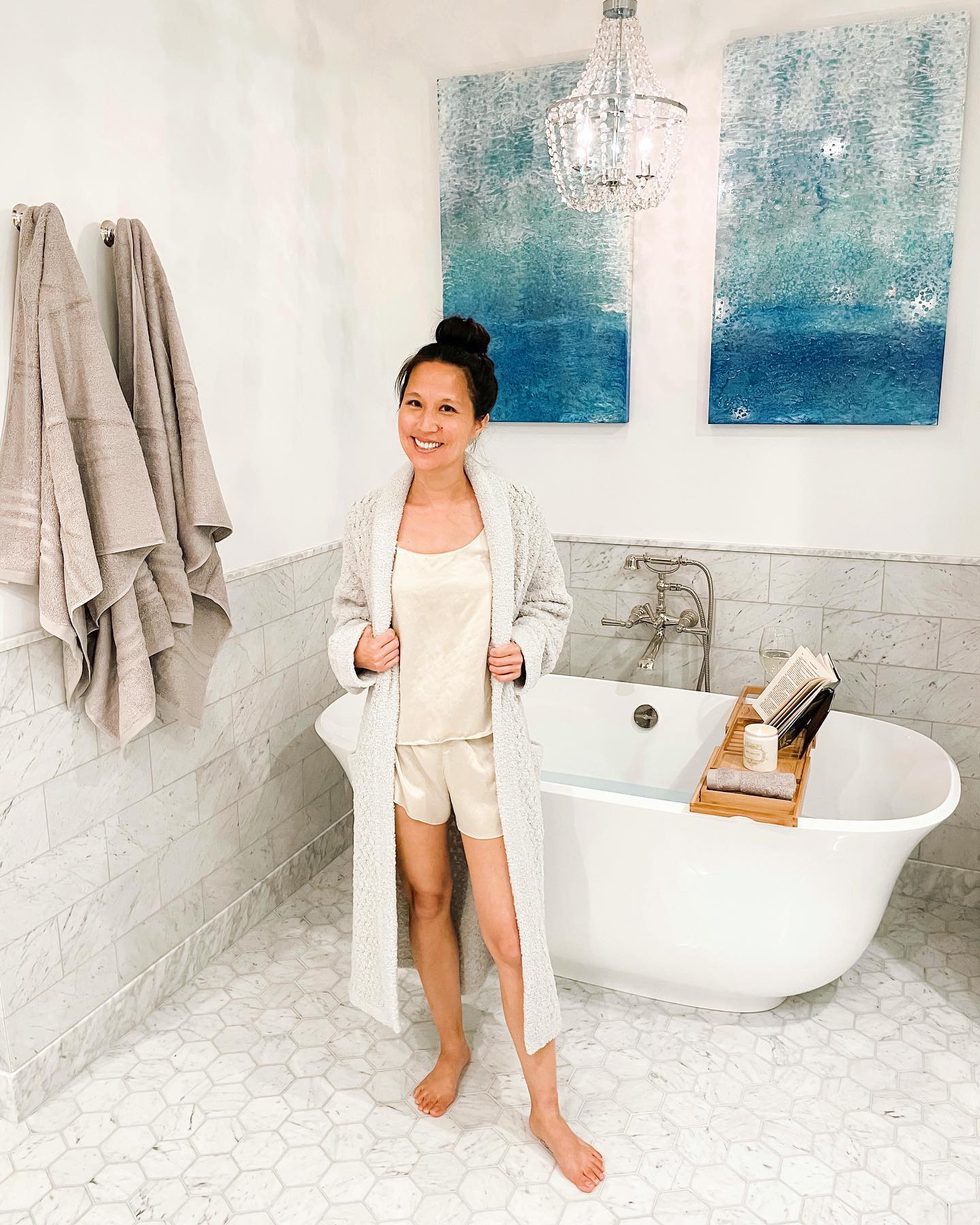 @beachseakers 
4. Shorts 
Free those legs from clothing by a pair of cotton and silk shorts. Made for ultimate relaxation and sleep, shorts have become a trendy clothing post-quarantine. Women are stepping out of the house in their loungewear shorts, matching them with formal pieces and we simply love it.
Our Butter Modal shorts are machine-washable, true to size, and buttery soft. If you want to wear this to the grocery store, just put on a hoodie or a button-down shirt, leather sandals, and your favorite sunnies.
Our cosset easy shorts, made of viscose, polyester, and elastane, is another cool and comfy lounge shorts. Look great in them outdoors with a statement tee, or a tucked-in washable silk dress.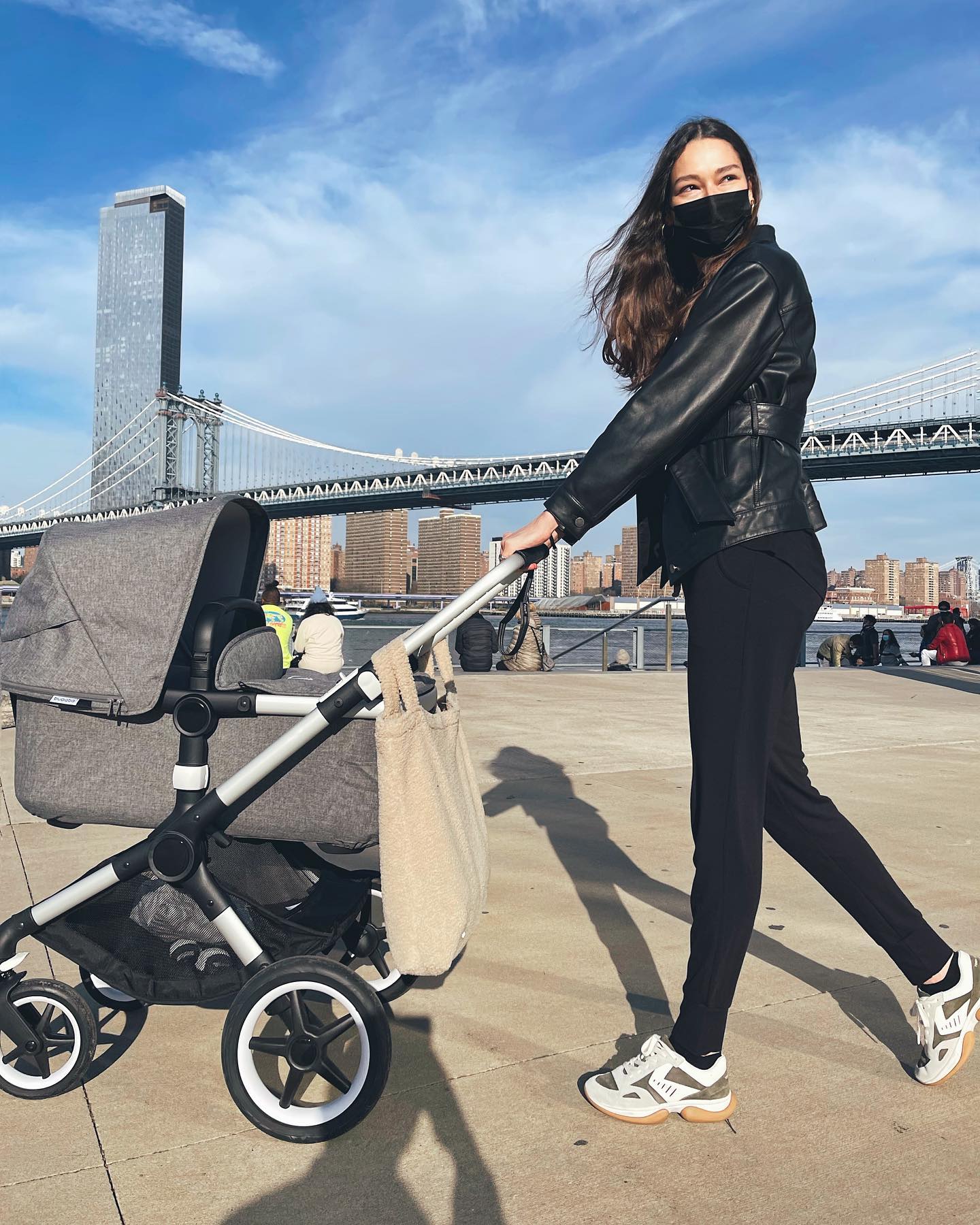 @brunatenorio
5. Joggers
So you woke up late for a client meeting. Why? The Cosset Lazy Jogger you wore to bed was so comfy, it gave you a long, well-rested sleep. No time to change clothes? You don't have to. 
Keep those jogger pants on, put on a silk top, a power blazer, high-heeled ankle boots, and you're good to go. Jogger pants are the ultimate loungewear favorite for their versatility. It can go with any top and footwear.
Or, you can opt for our Siesta Modal in&out Jogger to keep you cozy and toasty in and outside your home. Pair with a sexy cropped shirt for lounging, then if you feel like getting a tub of ice cream at the nearby supermarket, just slip on a long trench coat and high-cut sneakers.
6. Leggings
The sexy leggings. It's the perfect pair of leg warmers for sleeping or working from home, but they can also look great outdoors.
Our Cosset Lounge Legging, which comes in three matchable colors, is cute and comfy— and simply flattering. This is not the skin-tight nylon kind that molds your behind; it's slightly loose, breathable, and cozy. 
At home, it pairs perfectly with a hoodie or a pullover. For outside wear, you can pair it with a glittery sequined top, an animal-print jacket, or a simple white tee. It's a versatile piece of clothing that inspires style and creativity without sacrificing sheer comfort.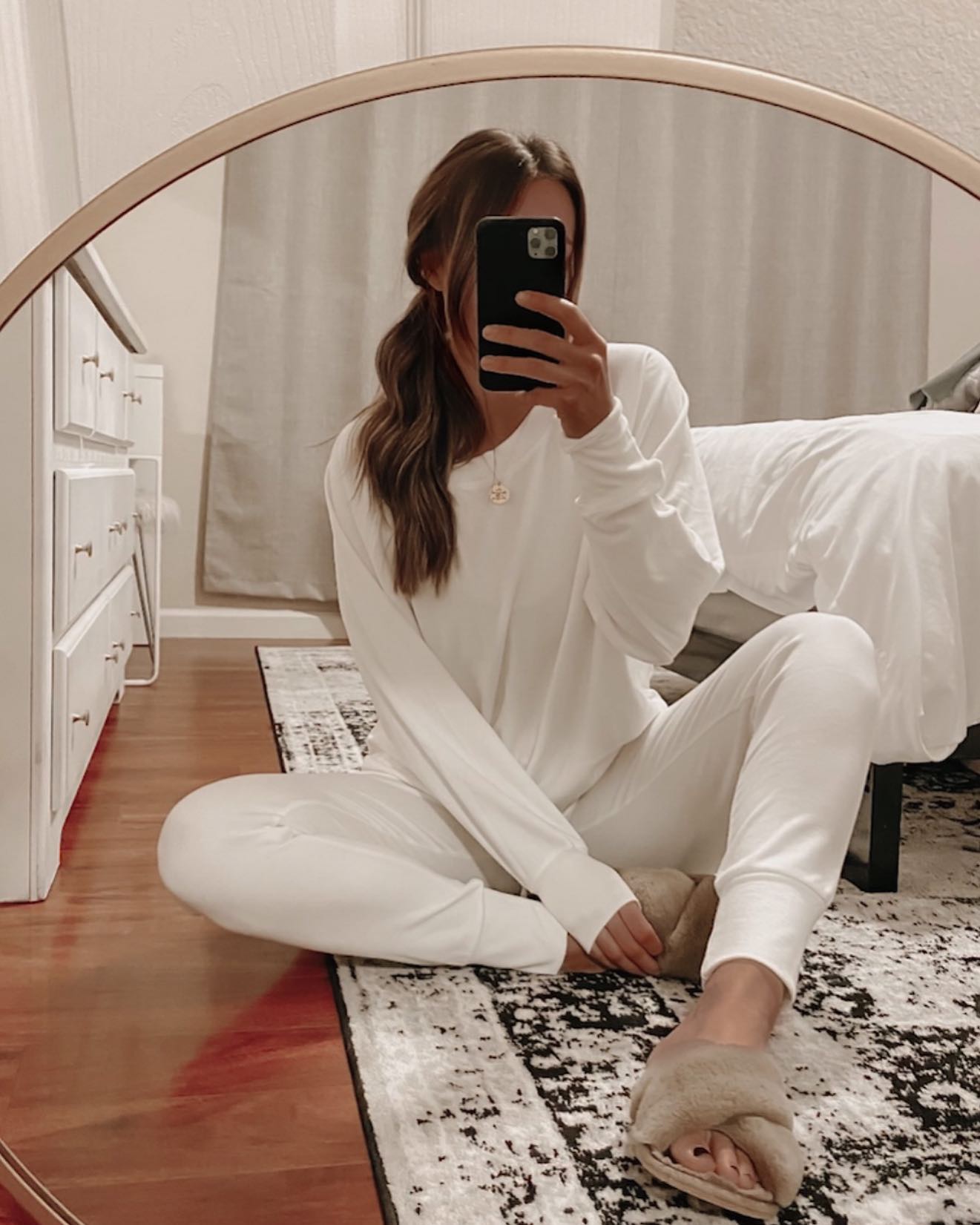 @vickieliliyan
7. Tracksuits
A tracksuit, which normally consists of a top and bottom, are originally made to be worn as an outer layer by athletes. Now, tracksuits have become a loungewear. 
Usually made of fleece, it is a super comfy wear that is a mainstay in women's wardrobes. Perfect for rainy or chilly nights, or daytime wear on a lazy weekend, the tracksuit is another versatile loungewear.
Head out to the mall or to a casual day-time date by pairing your tracksuit with strappy heels or combat boots. Put on your favorite shades and carry your designer handbag, and you might be mistaken for a trendy celeb.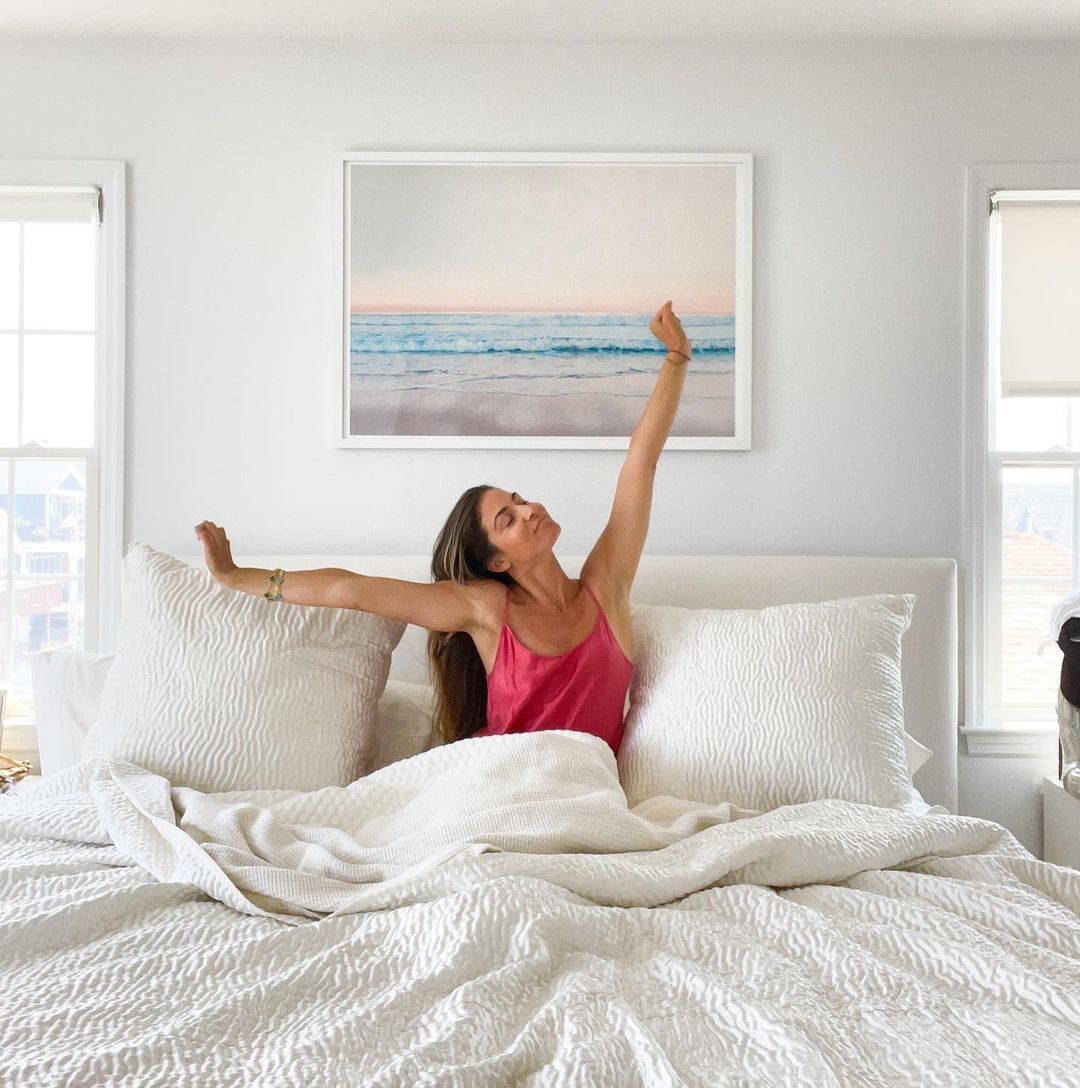 @inkale_exkale
8. Camisoles and Tanks
Both upper garments are making a trend in the loungewear era. These sleeveless, collarless tops are making their way into the streets.
Camisoles are normally used as an undergarment, but you can wear it out with a blazer and stunning jeans. A cami has spaghetti straps and is either made of satin, cotton, silk, or nylon. Our sexy cami is lightweight and 100% luxurious silk. It is machine-washable so you can easily toss it in the washing machine without worry. 
Tank tops, on the other hand, have wider straps. Made for sleeping or lounging, you can also walk the streets with one, paired with cargo pants, or denim shorts, or even a long, flowy bohemian skirt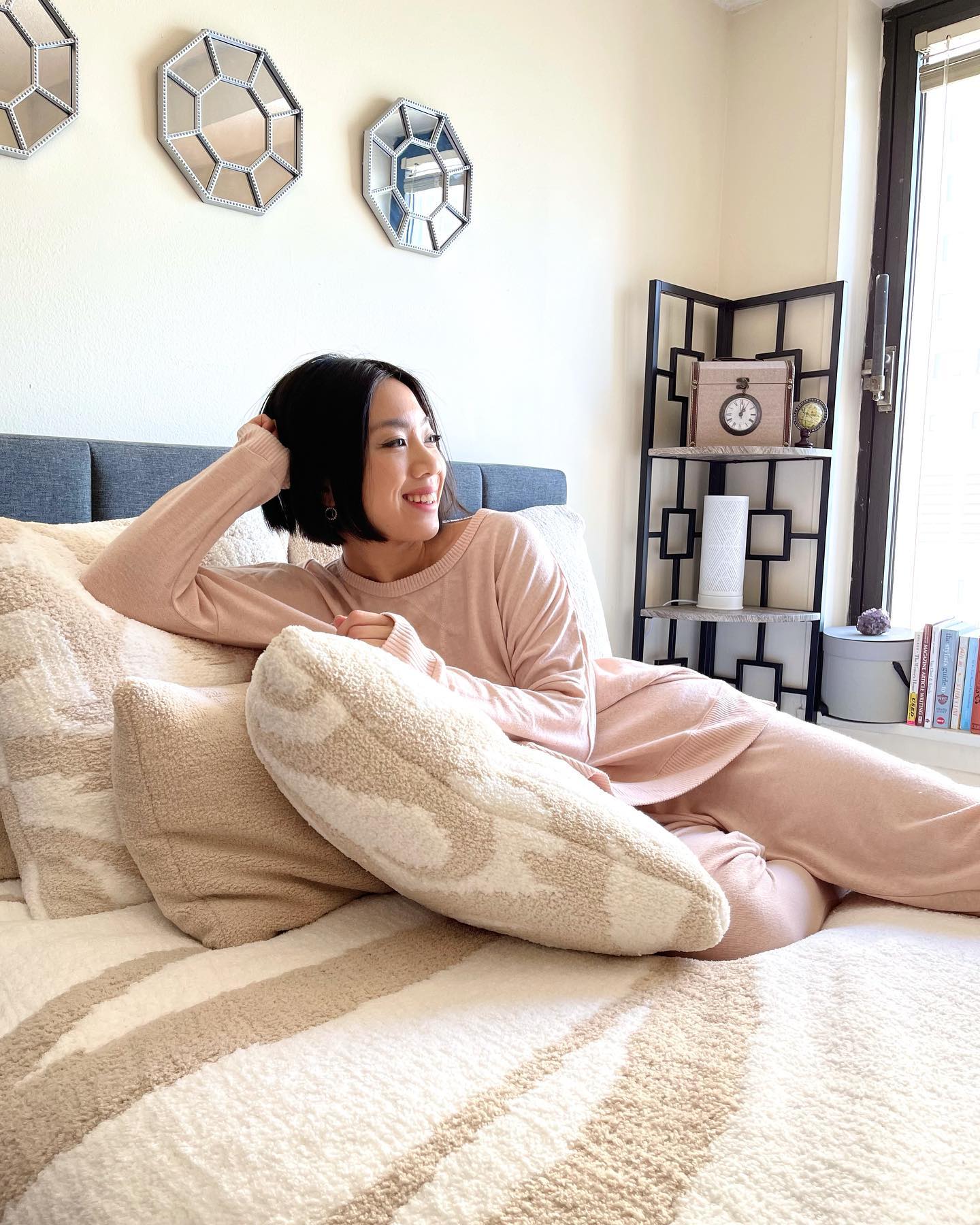 @sy.wendy
9. Pullover
Also known as a sweater or a jumper, the pullover is a buttonless slipover that is designed to be uber comfy and loose. This loungewear is perfect for a chilly day, paired with joggers, leggings, or shorts.
Pullovers, however, can also look great outdoors. Just thrown in a dark skinny jeans and brown pointy ankle boots and your look can instantly transform into classy chic.
Our Siesta Modal Lazy Pullover is stretchy, breathable, and intensely soft. You can wear this all day in the house. Or you wear this all day in the office with jeans, a leather jacket over, and a pair of adorable doll shoes.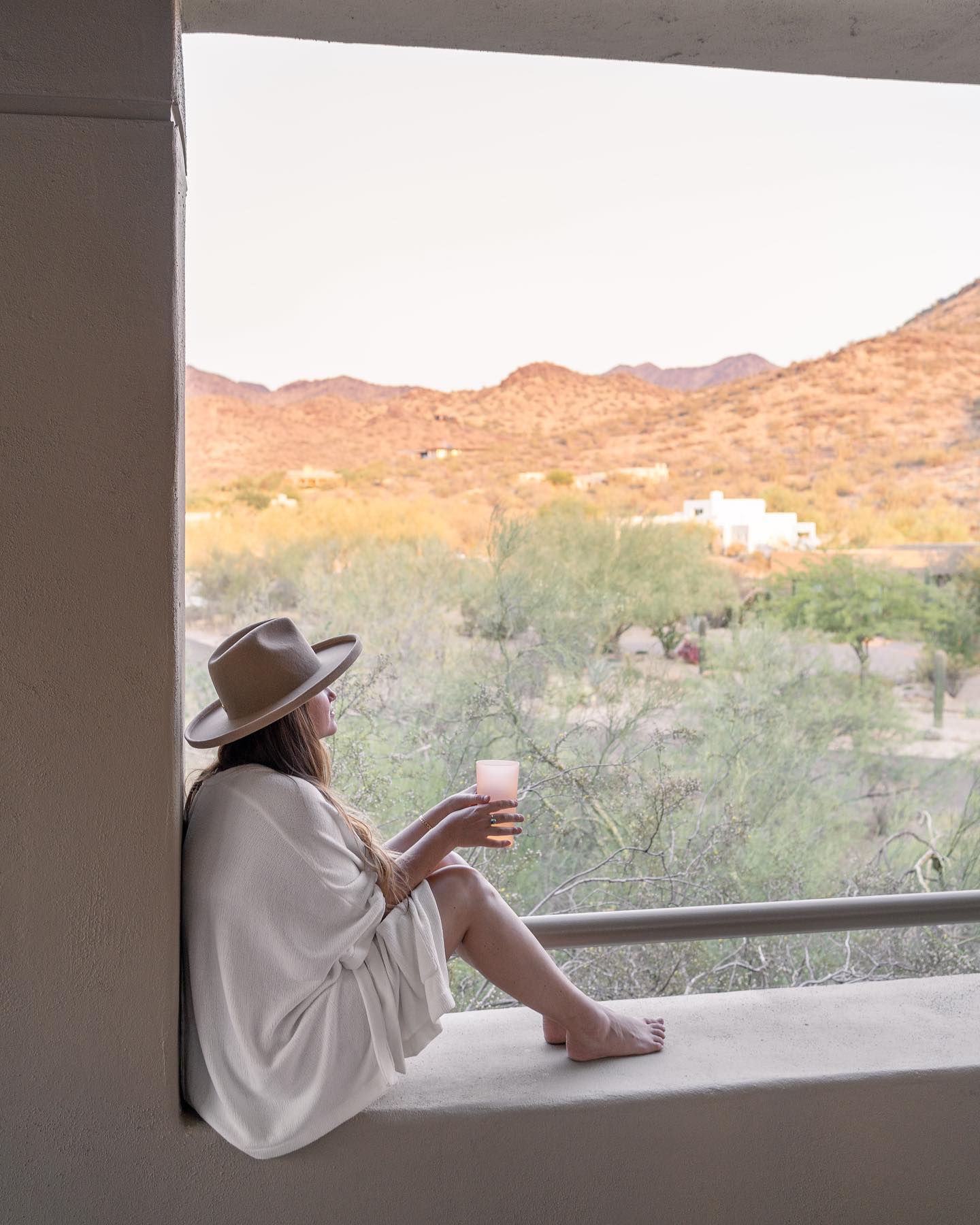 @the_native_spirit
10. Pocket Wrap
The pocket wrap is another glorious loungewear that suits both home and street fashion. This ultra-comfy loose-fitting wear is a must-have for those who want their skin to be wrapped in fluffiness.
Buttery soft, our plush pocket wrap is literally a wearable blanket. Engineered to bring unimaginable softness to the skin, it's the perfect outfit for serious downtimes, or for lounging in your kitchen gobbling down warm milk and cookies.
You can absolutely make the pocket wrap work outdoors. You can wear your prettiest top inside, combined with skin-tight jeans, for that chic autumn or winter fashion. Or, you can pair it with formal slacks, put on a chunky necklace, wear your power heels, and walk into a meeting room with a high level of corporate chicness. 
Loungewear For Everyone
No one can resist the loungewear trend. It's practical, easy to wear, and super comfy. Most of all, there are no rules when it comes to fashion. Experiment, play with layers, mix and match, and look (and feel) amazing wherever you are.